Explore beverage packaging styles
Add convenience to your beverages with beverage carriers and more.
Beverage packaging made to have impact
Customize your beverage packaging to its maximum potential with endless options and finishes.
Every drink needs reliable beverage packaging boxes
Remember that all beverages can come in different sizes, shapes, bottles, and weights. Having a thinner packaging solution like folding carton may work for tea bags or coffee grinds, but not for heavier items like wine bottles. We have everything you need to build effective beverage packaging.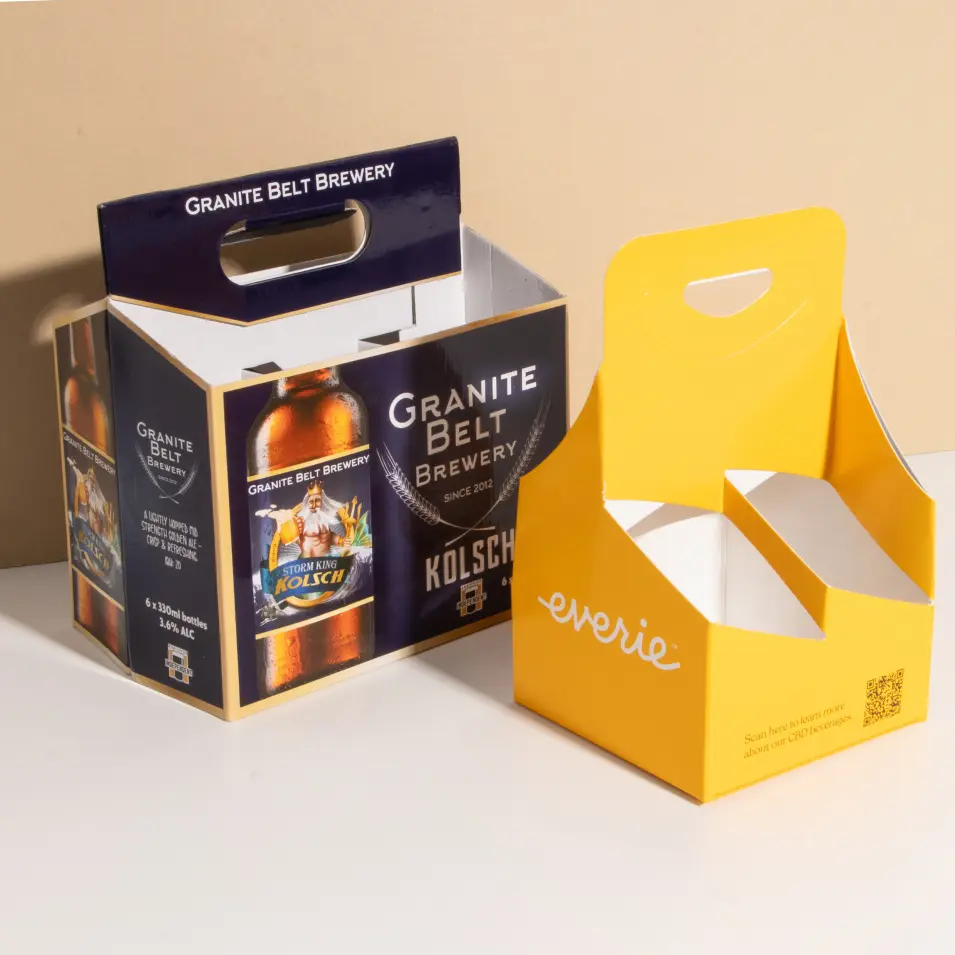 Convenient to store, convenient to carry
Bottle carrier packaging offers a multitude of benefits that make it an essential part of your beverage experience. At the forefront is its ability to protect and maintain the integrity of your precious cargo, whether it be a selection of boutique craft beers, vintage wine, or artisanal soft drinks. It mitigates the risk of breakage during transportation, a feature invaluable to both individuals and businesses.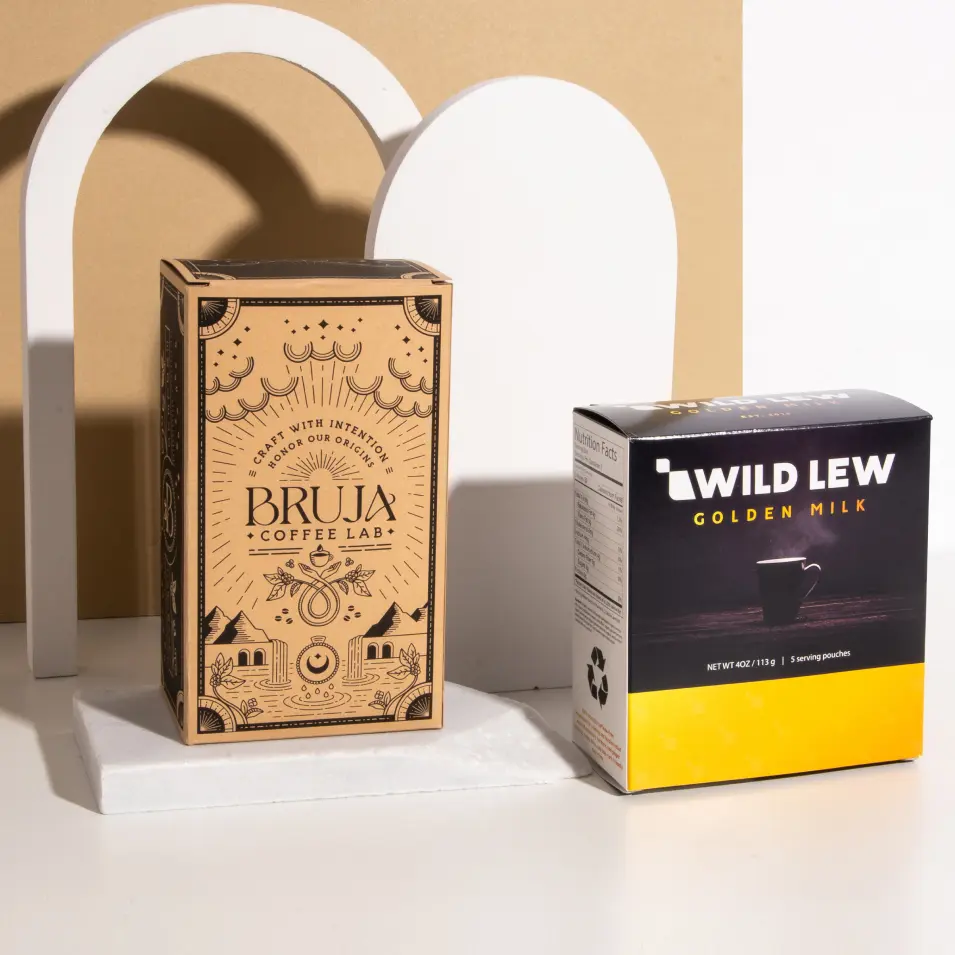 Fully sustainable with purpose
Our carriers are made from FSC-certified paper. This means they're made in a way that's good for the planet, which matches well with brands that care about being green. Plus, these carriers are built to last, so they can be used again and again. They're also easy to fold down and store when you're not using them. In short, our carriers are eco-friendly, reusable, and simple to handle.
Service support where you need it
Get service support at any point of your packaging journey to guarantee total packaging success.